February 13th, 2011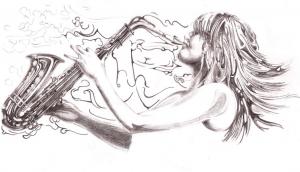 All of my paintings begin the same way. A Drawing. Doesn't matter if the final medium is chalk, oil, watercolor or digital.
Drawing for me is about thinking and speaking. I think about line, shape, contour and value - but more importantly drawing allows my mind to freely move between reality and non-reality.

The process of sketching is exactly the same as speaking or writing. When someone speaks out loud there is a tone in the voice. Sometimes it's pleasant and sometimes it's forceful. Making marks on a piece of paper is exactly the same thing - a tone.